Loop: Your personal display
View, share, and experience your
photos & videos like never before
Send photos directly
from your phone
Just select a picture, add a caption and tap where you want it to go. It shows up on the Loop. Oh snap, it's that easy.
Stream photos and videos from all of your favorite sources
Loop is always fresh. We connect with all the ways in which you already store or manage your pictures online to see everything in your Loop without having to change any of your existing habits. It's automagic!
Organize your photos quickly
with channels
Loop creates channels from your favorite sources and helps keep your private photos private.
Analog simplicity meets digital convenience
Browse photo knob
Skip to the next photo or skip
through a hundred
Channel knob
Flip through channels like
a classic TV
Use channels to keep content fresh with live streams of photos

Private
"Family Favorites" Invite family to a private group channel
Facebook
"My Besties" Friends group albums or your photos
Instagram
"Coolest of cars" Friends or hashtags
Dropbox
"Tahoe 2015" a folder in Dropbox
Oh no you didn't?
Yes we did.
Simple Setup
Setup has never been this easy! Plug it in, connect it up and enjoy your photos and videos
Intelligent Dimming
Loop's ambient light sensing technology so it'll never spoil a movie
Portable
4 hour battery life means you can share intimate moments with Loop and anyone else anywhere
GoPro Player
Loop can read media right off SD cards, so you get instant gratification from your recent GoPro or DSLR sessions
WIFI Connectivity
Super fast and reliable wifi that works in any room.
9" high res display
We can't say 'retina' because that's a trademark of Apple Inc. :-)
Bluetooth
For the simplest setup experience that takes seconds.
Touch sensitive top
Like a photo with a simple tap and so much more
Camera
Enables gestures from a distance and the best ambient light detections, with more to come
Speaker
Sound with your personal videos, with streaming audio coming soon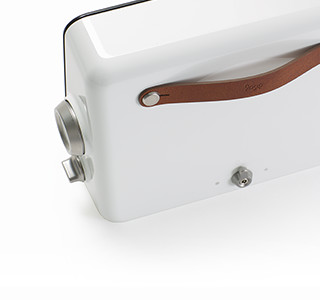 Reserve today and save
up to 50%
$299 / $149
Reserve Now
Shipping Fall 2016